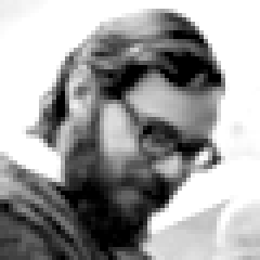 En intressant artikel i Wired berättar om Dennis Ritchie som möjliggjorde Apples och Steve Jobs framgång. Rob Pike, en programmeringslegend som spenderade 20 år i ett kontorsrum nära Dennis Ritchie berättar om vad som låg bakom Apples framgångar och glorifieringen av Steve Jobs som gick bort 5 oktober 2011. 
Rob Pike menar att högaktningen av Jobs är rätt, men när Dennis Ritchie dog tre dagar efter Jobs, den 8 oktober 2011 skedde det i tystnad.
"When Steve Jobs died last week, there was a huge outcry, and that was very moving and justified. But Dennis had a bigger effect, and the public doesn't even know who he is".
Dennis Ritchies bortgång uppmärksammades självklart av den tekniska världen, men inte mainstream media. Dennis Ritchie är fader till C-programmeringen och tillsammans med Bell Labs-forskaren Ken Thompson använda han C för att bygga operativsystemet UNIX som MacOSX baseras på.
"Pretty much everything on the web uses those two things: C and UNIX," Pike tells Wired. "The browsers are written in C. The UNIX kernel — that pretty much the entire Internet runs on — is written in C. Web servers are written in C, and if they're not, they're written in Java or C++, which are C derivatives, or Python or Ruby, which are implemented in C. And all of the network hardware running these programs I can almost guarantee were written in C."
Jag hittar dock åtminstone några artiklar i mainstream media. Här tex en artikel i New York Times om Ritchie.
Stig Björne