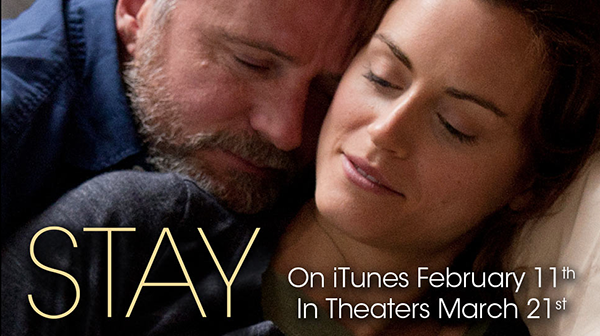 Taylor Schilling känd från "Orange is the New Black" och Aidan Quinn som spelade i "Legends of the Fall" levererar hjärtstarka insatser som karaktärerna Abbey och Dermot ett par som kämpar med sina liv.
Efter att de sökt sin tillflyktsort på den irländska landsbygden rotas deras lugna tillvaro upp när Abby upptäcker att hon är med barn.
Dermont som är en missaktad professor har ingen lust att bli pappa. Deras relation hamnar i gungning. Paret måste konfrontera situationen och möta sig själva som de är. Ska de hitta hem igen i sig själva?
Premiär 21 mars 2014
Regi och manus: Wiebke von Carolsfeld
Skådisar: Aidan Quinn, Taylor Schilling, Michael Ironside, Barry Keoghan, Brian Gleeson, Carrie Crowley
Källa: Apple Trailers