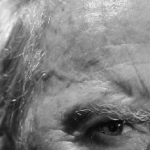 "An ailing baseball scout in his twilight years takes his daughter along for one last recruiting trip."
Vad heter skådespelaren och regissören i filmen? Han är idag 82 år gammal.
Perhaps the icon of macho movie stars, he has become a standard in international cinema. Born in San Francisco, he is the son of a factory worker, and his wife, Ruth Wood. The family frequently moved around Northern California when he was growing up before settling in Oregon.
Stig Björne