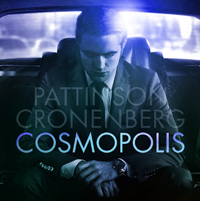 "Riding across Manhattan in a stretch limo in order to get a haircut, a 28-year-old billionaire Eric Packer's day devolves into an odyssey with a cast of characters that start to tear his world apart", så beskriver IMDB filmen.
Eric Packers imperium rasar samman för varje klockslag och hans paranoia ökar gradvis ökar efter beskedet om ett förestående attentat. David Cronenberg regisserar en stjärnspäckad ensemble i denna psykologiska thriller, baserad på Don DeLillos bästsäljande roman.
"Trots "Falling Down"-vibbarna är handlingen som David Cronenberg bjuder på en rak och okomplicerad sådan, men det gäller att spetsa öronen för allt händer i dialogen. Häri ligger filmens originalitet, och också dess stora svaghet", tycker svenska Moviezine.
Stig Björne
Premiär: 7 september 2012
Kategorier: Drama, Thriller
Regissör: David Cronenberg
Längd: 1 timme och 18 minuter
Falling down