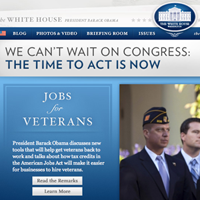 Stefan Roslund från föreningen UFO Sverige glädjs åt att det slutgiltiga svaret på frågan om aliens finns på jorden slutligen fått ett svar, enligt en artikel på SVT.se. Vita Huset tvingades lämna besked eftersom Barack Obama lovat att om minst 5000 personer vill ha svar på vilken fråga som helst så ska han svara. Han gjorde inte det utan talesmannen Phil Larson gav beskedet på husets hemsida.
"The U.S. government has no evidence that any life exists outside our planet, or that an extraterrestrial presence has contacted or engaged any member of the human race. In addition, there is no credible information to suggest that any evidence is being hidden from the public's eye."
Barack Obama har nu höjt gränsen för att svara på folkets frågor till 25,000 namn per fråga.
White House: Searching for ET, But No Evidence Yet
DN: Vita huset: Inga bevis för ET på jorden
SVT: Äntligen ett konkret besked från Vita huset
MSNBC: U.S. pilot was ordered to shoot down UFO
Stig Björne